Message from inventor/owner Valerie Buhlmann

Thank you for allowing me to introduce you to my HERB-HAIR Products Reg.No2002/01916.
These Natural Products are on the market for the past ten years, since August 2008. As well as my HERB-COAT Products, registration is in the process for the Pet Range. There is one other Concept I have invented, called EASY-TURN Patent No2002/6020. This concept enables caregivers to turn patients that cannot move from side to back etc in their beds, without breaking their own backs & or hurting the patient unnecessarily.
HERB-HAIR Products have been validated by PSA & Prof. M. Bruton, a leading Scientist in SA, declared all the above products in 2004 part of the great South African Invention. Since then, these products are exhibited annually at the Science Exhibitions, all over the country. The only Hair & Pet Products exhibited onat these Exhibitions.
There are three different variations in the HERB-HAIR Products Range.
(1)HERB-HAIR Shampoos are low foam shampoo, meaningless foam less chemicals yet it cleans your hair well. It contains NO Paraben, but the minimum quantity of a special blend Lauryl ether sulphate* a synthetic soap, invented in Germany WW2 and is totally non-toxic & 100% biodegradable, amphoerics coconut derivatives, glycerine preservatives, Western Cape Herbs & Herb-Concentrates. It is formulated in the original , an infusion of a blend of Western Cape Herbs (Chamomile) additional infused with Chamomile,(Rooibos)infused with additional Rooibos Herbs.
(2)HERB-HAIR Silicone Stripper .It contains Pumilio Oil & a strong Concentrate of Rosemary. There are many hair products on the market containing Silicone. The oil based Silicone has to be stripped off from time to time, to prevent a build-up. This oil-based Silicone forms like a plastic tube around every strand of hair. If there is a build-up, these silicone tubes start to break & your hair would feel like straw or dry. Very often there would be visible Particles in Hair looking like white, small & sticky, similar to dandruff, that does not wash out very easily. To strip Silicone off hair, apply HERB-HAIR Silicone Stripper(shake before use) on your dry hair, emulsify with a little water at the time. Rinse hair & shampoo twice with any of the above HERB-HAIR Shampoos. The HERB-HAIR Silicone Stripper cleans oil off hair quickly & safely, used mainly on ethnic hair & saves lots of Water.
(3)HERB-HAIR Conditioner, a water based( for better absorption) ' leave-on ' Conditioner. It contains pure Herb-Oils & Concentrates, to mention a few basic ingredients, Lavender & Rose Petals extracts. All together the right combination, Alopecia Areota sufferers don't absorb from a balanced diet, to feed the Hair-roots. QAC is used as a organic preservative. For new hair growth, it is important that the scalp is in the absorbent state, to be able to absorb it to the roots & spray once a day. For general conditioning & detangling, towel dry well, spray enough into your hair before brushing hair out & work it in to your hair & scalp, until lather has gone. Blow dry or roll into curlers or let it dry as is.
All HERB-HAIR & HERB-COAT Formula is 100% biodegradable, made from local Ingredients. The only imported Item on the Packaging is the Spray Pumps, nobody produces these in SA. So far I employ casual labor only. The EASY-TURN is all together outsourced. But my future Vision is to grow, to be able to employ numerous Workers, as Unemployment is so high. I would appreciate yoursupport.
Thank you
Valerie K.V.Concepts
Ck.no.2001/072544/23

The reason why the products work

- The hair roots get fed directly, whilst the product is water based, for better absorbtion
- The scalp should be dried well before use of Herb-Hair conditioner since the skin is a sponge. If waterlogged it cannot absorb more
- It is best to use Her-Hair conditioner in the cool time of the day. When perspiring, the conditioner will run off the scalp with the perspiration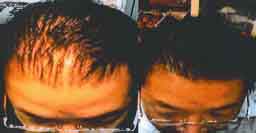 The basic ingredients are: Lavender, Rose Petals, Lemon concentrate plus natural herbs. Herb-Hair contains no hormones.
Whilst the true shelf-life of the product is presently unknown, it is not known to deteriorate over a period of 18 months.
Herb-Hair products are an inexpensive conditioner that could very well end up revolutionising the field of hair restoration
Herb-Hair products are proving to be very popular and are now distributed throughout many retail outlets, pharmacies, health shops and hair salons
Prof. Mike Burton book review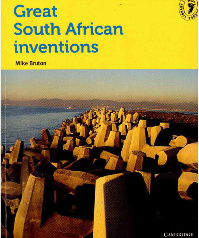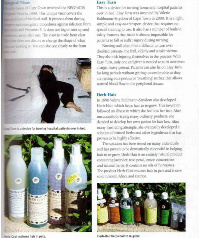 Click to enlarge images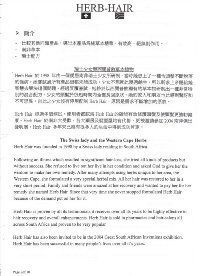 Unfortunately we have decided to stop the Export Business because of overpricing of the Herb-Hair Products