a Herb-Solution for many hair problems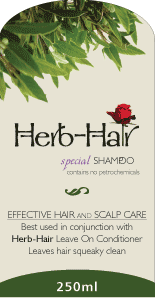 HERB-HAIR Products, are a solution of natural herbs and ingredients, proven to be highly effective at nourishing, maintaining and restoring hair in cases like excess hair loss, breaking or frizzy hair. This solution has been tested on many individuals and has proven dramatically successful in promoting new hair growth.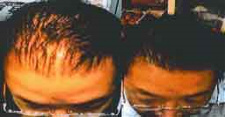 Following an illness which resulted in significant hair loss, I tried all kinds of products without any success. Finally, after using this formula of a mixture of special Western Cape herbs, my hair was restored to its former glory. Family and friends, amazed by these results implored me to make it available to all: Herb-Hair was born...